Tinder has today launched a new 'social' feature in Australia, which allows users to organise group dates.
I'm not ashamed of it, I've used Tinder.
At first it was straight after a break up and I reconnected with a bunch of old mates that I forgot about while my eyes were behind rose coloured glasses. The second time I went to Tinder, I donned a stormtrooper uniform and announced that I was "swiping left and right for the droids I am looking for". The third time I logged in, I used my account to pimp out my friend who was battling frustrating dude problems.
Now I just use it for the lolz and when I'm truly bored out of my brains.
But today, Tinder has launched a new feature called 'Tinder Social' – creating a way for friends who also use tinder to form groups and hang out together.
What are they trying to get us to have orgies or something? Almost and also, not quite.
In a blog post a Tinder rep highlighted the inspiration behind the new feature for Aussie users:
"What takes an average night out with your friends to the next level? Meeting great groups of new people, and turning a basic night out into a night you'll never forget. But, these moments are rare.

Too often, your nights with friends consist of not knowing what to do, and figuring out where other interesting people you want to meet are going. But what if you can see who's going out and where they're going, before you and your friends decide where to go? What if you could break the ice and get introduced to them before you arrive?"
How do you use it?
Well you go to your profile, click on the shiny bright and new button "Start A Group", and select your mates that also have Tinder accounts. You can then swipe through Tinder as per usual and also connect with other groups of people, even if you're not a part of a group.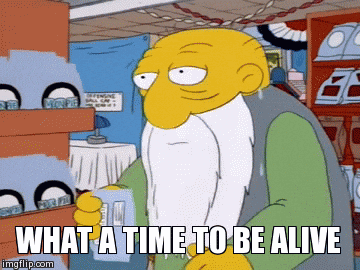 According the team, the aim of this brand spanking new feature is to get "people to get off your phone, meet more people and be more Social". Who reckons they'll trademark the word "social"?
Tinder Social is launching in Australia first and will be launching globally soon.