Today, The Daily Telegraph published a column by Tim Blair entitled 'Why does Caitlyn Jenner win awards for courage while Belle Gibson is damned as a fraud?'.
Yep, let that sink in. We won't be linking to the article here, so feel free to find it and have a look at your own peril. But I wouldn't advise it if you suffer issues of high blood pressure, high morals and generally live your life as a decent, caring, living, breathing human being.
The main strand of Blair's bizarre thread of an argument is that con artist Belle Gibson, the same woman that is currently being fined $1 million dollars for profiting off false cancer claims and defrauding charities, is being accused of the same kind of 'fraud' as Caitlyn Jenner living as a proud transwoman.
He says this while attacking aboriginal people and simultaneously arguing that misleading people to think you have cancer is the same as pretending to be black, like Rachel Dolezal.
Blair actually says complete utter BS like:
"Bruce[sic] Jenner is a 66-year-old man who has lately taken to wearing frocks and referring to himself as Caitlyn. In his new role, Caitlyn has become an outspoken toilet activist, demanding that transgender types be allowed to use bathroom facilities of their chosen gender rather than those appropriate to their biological gender.

"We're all meant to be fine with this. In fact, we are meant to applaud Jenner's dress-draped bravery."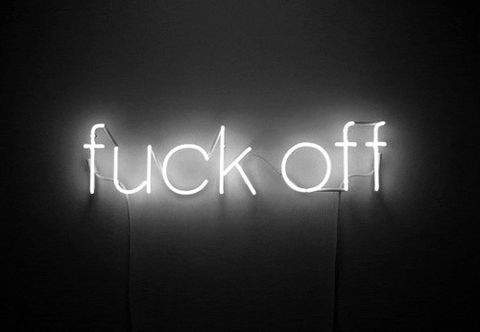 Adding, "Biologically, Gibson never had cancer. Yet she identified as a cancer sufferer, just as Bruce Jenner now identifies as female."
The article was probably published merely to shock people – but it is doing this by exploiting the feelings and experiences of LGBT people, families and friends.
The fact that an Australian publication would post such an abhorrent collection of bigoted drivel and transphobic rhetoric should make us all cringe to live in a country where this is of publishable merit. Some have said that the article is satire, but this theory was spectacularly torn to shreds by SBS backburner writer Rebecca Shaw's The Blair Witch Hunt, published today. Isn't satire intended to be funny?
With Jenner his main target in his revolting piece, while she is far from a perfect role model – the trans-community have their fair share of issues with what she represents and some of the messages she shares – however, she is a pillar of solidarity in terms of transvisibilty for simply being a transgender public presence and this shouldn't be understated.
Belle Gibson is a scammer, she led cancer-sufferers to falsely and fraudulently follow her naturopath lifestyle. What she did endangered lives, while Jenner has saved lives by reducing the stigma that often leads to ridonkulously disproportionate levels of suicide among transgender people.
Despicably abhorrent articles like this are not saving lives, and remained unchecked, could actually bring grave consequences.
If you, or someone you know needs help, please contact Lifeline on 13 11 14, or you can call LGBT counselling service QLife on 1800 184 527 and visit here.