Eddie McGuire's recent comments about Caroline Wilson are threatening, provoking and trivialise the AFL's efforts towards promoting women across all aspects of the game.
Last week's landmark round for AFL involved a focus on the White Ribbon Foundation, aiming to prevent violence against women alongside the welcoming of female teams into the AFL. It's with this context that TV/radio host and Collingwood president Eddie McGuire made his latest dumb and offensive comments, paying homage to the disgraceful culture of attacking females who criticise aspects of the game that they apparently are not allowed to have an opinion on.
On the end of it was (again) Caroline Wilson. Sure, Wilson is a polarising character, but her views, although occasionally contentious are both valid and positive for the game. She's a respected Walkley Award winning sports journalist with amazing insight on the AFL. Despite this, she's often belittled and disrespected (*cough* Sam Newman) in a way that no other men offering alternate views on the sport must endure.
While 'Caro's' treatment in the past has been deplorable, this latest potshot on the Triple M program is a whole new level of not okay. Listen below:
 LISTEN: Eddie McGuire's Comments On Caroline Wilson 
These comments came as McGuire discussed the Big Freeze, a fundraiser at the Collingwood Vs Melbourne game at the MCG last week- which raised funds for Motor Neurone Disease (MND). In discussing the fantastic campaign, which involved celebrities shooting down a waterslide into a giant pool of ice (to which Eddie took part), he vehemently stated that he would pay up to $50,000 to have a 'one-man slide' next year involving only Caroline Wilson.
for Eddie Maguire, even an ice dunking is no time to let standards slip @mmmhotbreakfast @Brett_McLeod @phitchener9 pic.twitter.com/lqWSZkAEC7

— Roger Tall (@rtall) June 13, 2016
Eddie went further to say he'd then "charge $10,000 to stand around the outside and bomb her." Trusty sidekick Danny Frawley also chimed in with "I'll hold her under, Ed," and James Brayshaw, with some entrepreneurial spirit, also made the point that "if you ran the auction from down there…the money would be piling in."
Let's not forget the comparison that McGuire then made between Wilson and a "black widow spider…
…she just sucks you in and gets you and you start talking to her and then bang! She gets you."
Charming indeed.
I'm not an animal expert but I'm pretty sure that black widow spiders a) don't talk to you and then b) also don't "get you" in the same context that we are saying Caroline Wilson "gets people" – because her "getting people" is her doing her job and doing damn fine work.
This is at the expense of cowardly, possessive men who can't handle a woman making valid opinions that are different to all of those who spend their time cultivating the boy's club.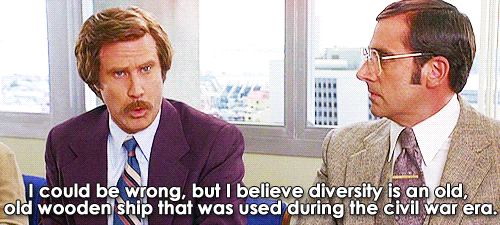 Wilson has said that she was made aware of the comments when they occurred and believed they came on the back of a column she wrote suggesting McGuire should think about a succession plan for the Collingwood presidency.
On 3AW she said, "We've jousted in the past many times and on this one … I do think he probably crossed the line and I didn't like the language and I think it's such a pity that they needed to default to that really vicious language."
McGuire has not backed down from the comments, saying "It was all done in the spirit of the fun on the day" and has excused the segment as "clearly banter"
Meanwhile, Danny Frawley apologised on Fox Footy on Sunday night and again this morning, saying that his part in the conversation was "inappropriate" and "unacceptable".
While McGuire said that he "didn't see it as being in any way shape or form sexist" – his comments clearly promote the idea that women are objects, designed to be exploited for a laugh and some cash. It pushes further forward the notion that women who speak out and those who work in typically male-dominated fields should (literally) be kept down.
Lastly, it trivialises the efforts that the football community has been trying to make in the area of protecting our girls; making sure that they are not hurt or disrespected. This has been years in the making and evidently, in nearly every aspect of life, we still have to fight for today.
Last week's round was a step forward, through the work of the White Ribbon Foundation being supported by a huge AFL community that many women actively participate within.
From the women who work for the clubs, to the female umpires, to those who come out each week to support their club. To see men who are visible and have a fair amount of power and influence degrade women in front of an audience is incredibly disgraceful.
I know that Caroline Wilson and every single woman who stands behind her are a force to be reckoned with – and we are a force to be respected. In every circumstance. Side by side we stick together, right?