Someone is getting fired, after a Chanel branded boomerang has hit the market – demanding people fork out $1930 dollars for the Indigenous-inspired cultural artifact.
So if you've got a spare $2K, you can actually buy one here right this minute. The luxury item is listed on the Chanel site as a boomerang in 'wood & resin black'. Just don't lose that bad boy!
Makeup brand owner Jeffree Star is no newcomer to controversy and posted the below image to his socials of him "having so much fun," playing with his new toy, which ignited the outrage on social media.
Having so much fun with my new @Chanel boomerang 👌🏼 pic.twitter.com/8w6jGPIuYU

— Jeffree Star (@JeffreeStar) May 15, 2017
On the Chanel website, the boomerang is listed alongside other random Chanel branded exercise equipment such as tennis rackets and surfboards. But from the shape of the boomerang, it has been noted by Indigenous experts that the cultural item is more consistent with that of a weapon, rather than the kind to return to its sender.
Predictably people are pretty damn pissed off. Especially Australians that find it offensive as hell for such a significant historical artifact to Indigenous Aussies to be culturally appropriated (by a bloody French fashion house) and sold off under a brand name.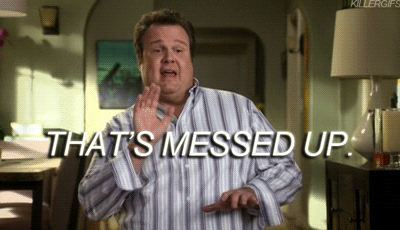 It is especially off-putting to take a cultural relic and then charge people crazy exorbitant amounts to purchase it; profits that assumedly won't go back to Indigenous communities.
Users have taken to Twitter to express their feelings over the whole mess:
When I think about Aboriginal culture, I think @chanel https://t.co/ocZSljGkPW

— Nayuka Gorrie (@NayukaGorrie) May 15, 2017
Have decided to save for the next three years so I can connect with my culture via @CHANEL https://t.co/ocZSljGkPW

— Nayuka Gorrie (@NayukaGorrie) May 15, 2017
So I assume the $1930 from the @CHANEL boomerangs will be donated to indigenous cultural, artistic & other projects right? pic.twitter.com/WgN1FKtdIv

— Zanna Clair (@ZannaClair) May 15, 2017
Cultural appropriation hits a new low – I sincerely hope that @CHANEL is donating all the profits to underprivileged aboriginal communities pic.twitter.com/Bkf93XaYIi

— LJ (@BI0MECHANICAL) May 15, 2017