Comedy duo Hamish and Andy announced late last year that they'll be ending their ridiculously successful radio show to focus on TV commitments in 2017.
YES – TV COMMITMENTS! It sounds great. But until now, info on this mysterious and highly anticipated project has been tightly under wraps.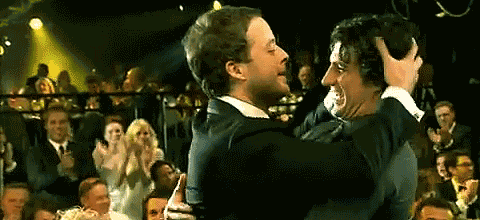 Today the lads have dropped a teaser on Instagram revealing the name of the new show… and… well… not much else. The show, called 'True Story' doesn't have a release date, but it will screen on Channel 9 this year and and comes with the tagline 'truth is funnier than fiction'.
The guys captioned the clip:
We're excited to announce almost nothing about our TV show… except the name!
Banter. Here it is:
The name of the new show is intriguingly similar to their hilarious eight-episode series called 'Real Stories' which aired in 2006. The parody of ACA which also featured comedian Ryan Shelton is still, in my opinion, one of the most underrated free to air comedies at least of that decade. If you're not yet acquainted, or if you want to relive some Hamish and Andy gold, check out this YouTube playlist for more:
We can only hope Hamish And Andy's True Story lives up to this!