It's the end of an era. After 46 years, Aussie teen girl's go-to guide on a range of issues, Dolly Magazine, is axing its regular print editions.
The much loved magazine helped shaped the teen years of millions of Australian women – present company included. The pages launched the careers of the likes of Miranda Kerr and Jess Hart through the Dolly Model Search, while the notorious 'Dolly Doctor' sealed section, often offered up hilarious and gross AF questions and confessions.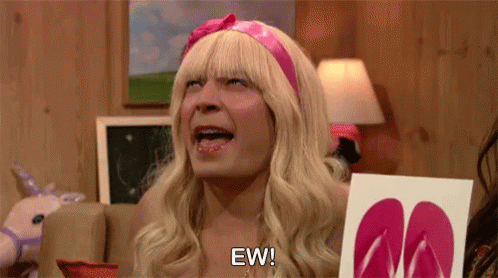 Bauer Media CEO Nick Chan said in a statement posted on Mumbrella, regarding the axing of their print edition:
"Dolly has played a part in the lives of many Australians over the years, which is why we're delighted its outstanding content continues but now, exclusively, on the channels today's teens prefer to interact with most," he said.
Despite Dolly being re-launched in April, introducing a sex-advice section and switching to become a bi-monthy publication, the changes weren't enough to save the print publication. The last issue will reportedly go on sale on December 5.
While the print circulation of Dolly has been declining, with a January-to-June circulation of only 30,010, the publisher says their digital traffic for November is up year-on-year by 77 per cent.
"Dolly readers predominantly engage with the brand on digital and social platforms and they do so with greater frequency than is possible with a bi-monthly magazine – this means it's no longer feasible to continue publishing the magazine on a regular basis," Chan said.
The sad news follows another classic Aussie mag and fellow Bauer Media title Cleo Magazine closing down in January this year, after 44 years of circulation.
The news is being mourned online. With Australian women tweeting their memories of growing up reading the mag, including former editor Lisa Wilkinson.
I can't believe @dollymag is moving online. My teen years included hunting down #dolly mags and reading them with glee.😀

— Sharlene Kuruppuarac (@SharleneMelb) November 30, 2016
Very sad to hear #Dolly is finishing up. Such an important part of my early teen years.

— Brooke Jacobson (@brookeCjacobson) November 30, 2016
It launched Nicole Kidman, Miranda Kerr and Jess Hart and was the go-to mag of my youth. RIP #Dolly.

— siobhan duck (@siobhanduck) November 30, 2016
Sad to learn of passing of #Dolly magazine – a bible to so many generations of young Aussie women & where so many of us got our start. Vale.

— Lisa Wilkinson (@Lisa_Wilkinson) November 30, 2016
Many people – and strangely enough, a lot of dudes – remember the infamous 'Dolly Doctor' most fondly.
It's sad to hear that #Dolly magazine is folding. I'm just wondering what will become of #DollyDoctor? Maybe a spot on #EmbarrasingBodiesAu?

— Dean Ford (@Dean_Machine_) November 30, 2016
Good bye #Dolly I remember learning about sex by secretly reading my sisters copy and going straight to Dolly Doctor!! #RIP

— TJ (@spanner77) November 30, 2016