It's been over a week since Gilmore Girls: A Year in the Life hit Netflix, and while the revival has received mixed reviews, the one question that persists is: will the series return for another season?
Creator Amy Sherman-Palladino ended the show with one helluva cliffhanger, with Rory revealing she is in fact pregnant. Since that bombshell, many have assumed the ending is an obvious indication that there is more story to be told, a kind of Gilmore Girls 2.0, which will focus on Rory's baby – or abortion, who knows.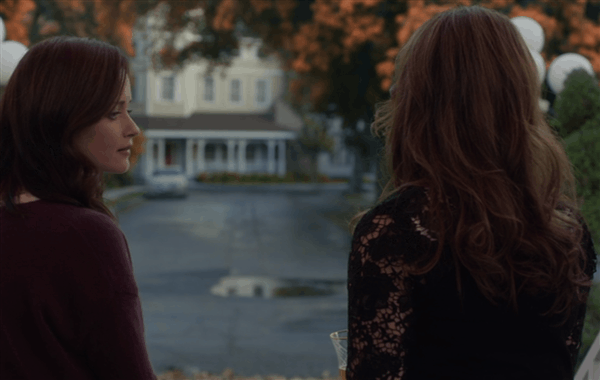 Netflix's incentive to green light another season would predictably rely on ratings. Variety reports that according to research firm Symphony Advanced Media. SymphonyAM, the new episodes were a huge success, drawing in 5.99 million viewers in the 18-49 demographic in the US over the first three days it was available.
The series not only proved to be a ratings winner, but in the lead up and the aftermath, became a pop culture phenomenon.
There is no doubt that Netflix would be keen for another season. When asked about the future of the series, Netflix chief content officer Ted Sarandos said they're an open book.
"We're definitely open to it if Amy [Sherman-Palladino] is," he told PEDESTRIAN.TV. "It's a surprisingly international show and we're thrilled with how people have enjoyed the new show and introducing the old show to an entire new generation of viewers."
Speaking to The Hollywood Reporter, Sherman-Palladino admitted that she's open to more episodes, but is waiting to see how the new episodes are received.
"We really had a very specific journey in our minds and we fulfilled the journey. So to us, this is the piece that we wanted to do. And the whole thought about, is there more, is there more, is there more — this has to go out into the universe now," she said. "And then whatever happens, happens."
But in terms of story, co-creator and husband Daniel Palladino said that the writing pair had much more story lines written then what was included in the revival.
"We had a lot more stories that we wanted to do with a lot of the other characters and we just kept ourselves in that six-hour time limit. I think we went a little over, I think we went 10 minutes over on "Fall,"" Daniel told E! News.
"We had a lot more stuff. There was no padding in this, it really was exactly what we wanted to tell—and even less than we wanted to tell."
While star Lauren Graham hinted that their could be more eps on the way. When speaking with E! News  at the premiere, she was asked if the series will return, to which she replied: "You know the final four words, what do you think?!". Considering the final four words bring zilch finality to the series, this is a pretty huge hint.
I'm calling it.
LORELAI'S IN!
Another cast member that's keen for comeback round 2 is Scott Patterson aka Luke Danes. He told Celebrity Buzz, "It'd be nice to do it every year," he said. "Maybe every two years, do a three-month thing, do four more chapters. It was easy to do. It was fun. It was really rewarding and people got a sense that if this was going to be the last thing that we now have some closure." He's bloody keen as mustard.
LUKE'S IN!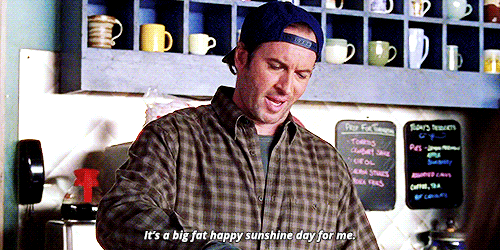 While Kelly Bishop has also said she thinks there is more story to be told and has wondered whether Emily would stay in Nantucket, questioning, "That's the curious thing…would that have lasted? Would that have been satisfying? Would she be wanting more?" she said. "So I would like to do more then, just to find out where she goes because it certainly took me places that I didn't expect," she told E! News.
EMILY'S IN!
Matt Czuchry, whose plays much loved/loathed character and probable baby daddy Logan may also be keen to jump back on board. "If this is the end, it's a great ending and if there's more, it'll be another great ride," he told E! News.
LOGAN'S IN!
However, it seems the most hesitant to rejoin GG is sadly Alexis Bledel – an actress/ character pretty damn integral to the series. At the premiere of the revival, Entertainment Tonight asked Bledel if she would be interested in continuing Rory's story, but she said she wasn't sure.
"It all depends on the story," Bledel said. "I feel so grateful to get to do [Gilmore Girls: A Year in the Life] that I'm not even looking forward necessarily at the prospect of doing more. I also feel like it's such a special story that I don't want to exploit it, or do too much, you know?". No, I do not.
RORY'S…NOT IN!
The good news is, at least there is a precedent now with revival series' such as Netflix's Fuller House. Despite being a far inferior show, it rated through the roof, leading to a season 2 of the revival, which is coming this December.
Let's hope the uber-success of Gilmore Girls will result in Netflix offering the Sherman-Palladino clan and cast a sweet deal (read: dollar, dollar bills y'all) to come back on board.