We're a couple weeks into Married at First Sight Australia, and yet the ten… err nine couples seem to be heading for a world of pain.
It's still early days but there's already been a runaway bride, a jilted ex-turn-evil twin, rumours of cheating, secret stripping and Deborah acting like, well, evil incarnate.
After last night's episode left us enduring one of the most awkward (and drunken) dinners ever – it's clear some romances are doomed to fail from the beginning.  So we've decided to rank those heading towards a quick-smart divorce. We're not including Lauren and Andrew for obvious reasons. Like duh.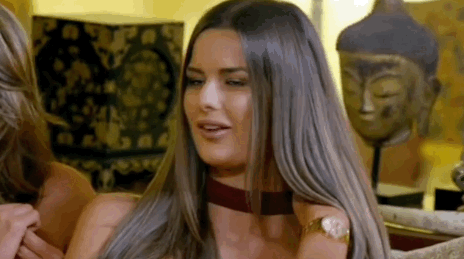 Via Buzzfeed
Here's our ranking, ordered from LEAST LIKELY to MOST LIKELY to get a divorce as soon as the cameras stop rolling: