Strap yourself in for another emotional rollercoaster rom Pixar! The Ellen show has premiered the new trailer for Finding Dory overnight, the sequel to legendary underwater flick 'Finding Nemo'. Set six months from where we last left Nemo and his papa Marlin on the Great Barrier Reef, the movie will follow the always forgetful Dory as she searches to be reunited with her fam.
While not a whole heap is revealed in the piano scored trailer, we can confirm Dory is equally forgetful and likely to just 'keep on swimming' while tackling the characters of the ocean the only way she know how.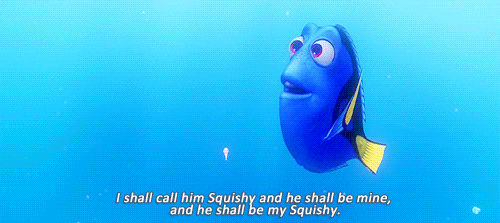 But 'relaaax', unfortunately you're in for a wait to see this one. Finding Dory isn't scheduled for release until June 17, 2016. Damn teasers.
Watch the trailer for Finding Dorey below