It's not often that Kim Kardashian will do an interview where no subject is left off the table. In fact, it's about as rare as a lunar eclipse.
But as the planets aligned in perfect synchronicity, that's exactly what just happened on Watch What Happens Live with Andy Cohen. Kardashian, who usually has stringent control over every aspect concerning her personal brand and messaging dropped the veil and took part in an 'open book' interview. What ensued was a grilling on every burning question we've all been wondering.
This was a momentous occasion.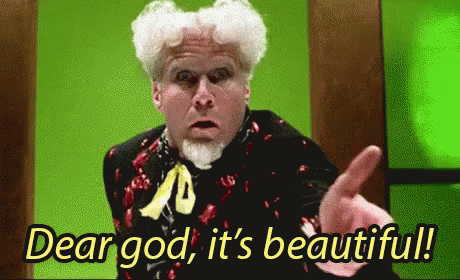 When asked what chance her mum, Kris Jenner, and step dad Caitlyn Jenner ever had of speaking again, she answered with an unfiltered answer, saying:
"Zero. One. No, I would say 2 percent. And those are [daughters] Kendall and Kylie, that's their percentage. All fair, I think."
There is clearly no love lost between the family members.
Later in the interview, Kim was asked by an audience member whether her exposing Taylor Swift last year via SnapChat made things awkward for Kendall Jenner, who appeared to be part of Swift's model squad. Kim shut that shit down.
"I don't know if Kendall was a part of her squad, I don't think she was. So I don't think it was awkward," she said, adding that she hasn't spoken to Swift since.
She addressed the clusterfuck that was that awful Pepsi commercial, featuring model Kendall, speaking for her sister, saying:
"She totally understood and she felt really awful from it and she just wants to move on from it. I didn't see [the ad] until it had already gotten the attention, so you obviously have a different perspective," Kim said.
"I think anytime someone does anything, they don't have bad intentions. Kendall's so sensitive, she would never mean for anyone to perceive anything in a negative way."
Finally, the reality kween reflected on her 72-day marriage to Kris Humphries.
"At the time I thought, 'holy s**t I'm 30 years old, I'd better get married.' I think a lot of girls go through that, where they freak out and think they're getting old and have to figure it out. It was more of that situation. I knew [on the] honeymoon it wasn't going to work out."