Well…we didn't see this one coming.
'Married at First Sight' contestant Scarlett – from failed faux-marriage to Micheal – is claiming that she's hooked up with 'Seven Year Switch' star Kaitlyn.
Scarlett told Woman's Day that she had a fling with fellow 'Merican Kaitlyn a few months back, after the SYS contestant 'stalked' her on social media.
"She messaged me on Instagram and told me she loved MAFS and would love to get to know me." Scarlett said.
"Kaitlyn's a really affectionate person and she ended up coming on to me, I accepted her advances and we were hooking up whilst I was there."
It's everything we never knew we needed.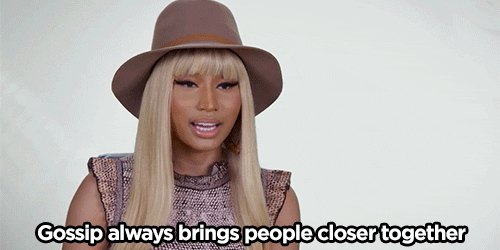 This may come as a surprise, because Kaitlyn is on SYS with her long-time partner Mark. Rumours have been circulating that the two have recently split, after Kaitlyn's controversial history (including a bunch of weird AF YouTube clips), have surfaced in the past few weeks.
However, Scarlett said that Kaitlyn thought her partner "wouldn't mind" them hooking up and even tried to initiate a threesome between them. (AM I ACTUALLY TYPING THIS??!!)
"Mark and I got along well, to the point that Kaitlyn started to get jealous, I think she wanted to have a threesome. That way she could have both of us." Scarlett said.
I guess…errr, all's fair in love and reality TV three-ways.