What fresh hell is this?!! It's offish: the short-lived series 'Scream Queens' is no more, having been cancelled by its network Fox.
The news will disappoint fans of the cult fave. The series by 'American Horror Story' creator Ryan Murphy had a lot of buzz in its first season, receiving (mostly) glowing reviews but failed to keep viewers engaged through to season two.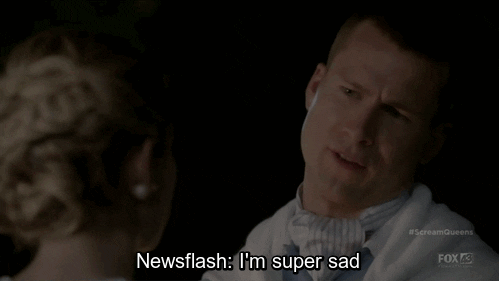 The sad news was confirmed by Fox chairs Dana Walden and Gary Newman, who revealed the anthological series had reached the end of its run.
"It feels as if it was a complete series," Newman told reporters on Monday. "We have no plans to go back and tell more stories there. We won't be seeing Scream Queens this season."
While the show only ran for two seasons, its legacy will live on as an example of how to create a funny, witty and original take on the teen horror genre. We will never forget the Chanels and the LMFAO dialogue the series served up week upon week.
R.I.P 'Scream Queens'.