Australian's are stressing this morning, as they wake up to massive outages to the new Pokémon Go game way of life. Huge uptake of the app has caused the company's servers to crash as a result of soaring demand.
I myself am one of those disgruntled Pokémon masters in the making, having walked five kilometres in to work specifically to incubate my eggs. The constant dropouts resulted in only a kilometre being credited – yes – these are the priority issues in my life RN.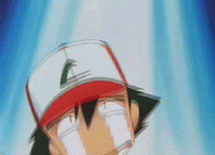 The game has quickly grown to have more active users than both Tinder and Twitter in Australia. To date it's only available in the US, Australia and New Zealand and some people are accusing other countries, predominantly the UK, of trying to use VPN's to access the Australian version of the game. If this is the case, it's likely this could be one of the key reasons the infrastructure here can't keep up.
While Pokemon are yet to release an official statement, the issues are fairly widespread.
As expected, masters in the making have taken to twitter to share their frustration with the app.
when you're out looking for pokemon but then the server crashes and you're forced to enjoy nature pic.twitter.com/dQISTeJE6a

— PokemonGo (@PokeballsGo) July 11, 2016
People in the uk need to stop playing Pokemon go and adding to the server problems. Just let it come out in the UK properly.

— Darren Bown (@Dazzb84) July 11, 2016
There hasn't been a server as bad as Pokemon Go's since Manuel from Fawlty Towers

— Milo Yiannopoulos ひ✘ (@Nero) July 11, 2016
how to keep me interested in Pkmn Go:
fix crashes/server issues
make the game playable in rural areas
routinely swap which pokemon are where

— Raspberry Upchurch (@KeithJCarberry) July 11, 2016
*In the Pokémon Go server room*
"App launches tomorrow. Is it bad that the servers are all iMacs from 1998?"
"Nah, it'll be fine."

— Michael Aranda (@michaelaranda) July 8, 2016
These little kids need to start from the bottom and get a Nintendo. Us 90's kids should be the only ones on the Pokémon Go server!!!!! ?

— K a t e l i n (@melllowed) July 11, 2016
So depressing when the Pokemon server crashes

— drew (@DrewBach22) July 11, 2016
I don't care if Pokemon go has server issues just release it in the UK already ?

— Chris Davey (@Chris_Davey_Jr) July 11, 2016
My Pokemon Go is Not Working it Says there is a Problem with the server ?
( ͡°益 ͡°)

— Mojomelon (@MojomelonYT) July 12, 2016
@PlanningMel @calhoops anyone else having issues with Pokemon Go this morning? This will be an uneventful tram ride.

— Matt Gardiner (@TransitDork) July 11, 2016