WTAF is going on?! Keira Maguire from last year's 'The Bachelor Australia' has made explosive claims that lovebirds Tiffany Scanlon and Megan Marx are faking their relationship. The claims came last night through an Instagram Live video, where Keira claimed the duo are not in a lesbian relationship.
UPDATE: We Spoke To Bachy's Megan & Tiffany About Accusations They're "Faking" Their Relationship
In answering a series of questions alongside 2015 The Bachelor runner-up Lisa Hyde, Keira made jokes about being a lesbian herself before claiming that Scanlon and Marx "aren't lesbians". She instead sees their relationship as a "publicity stunt". The bachy villain warned her Instagram followers "not to be fooled" – while going on to allude that their entire relationship has been fabricated.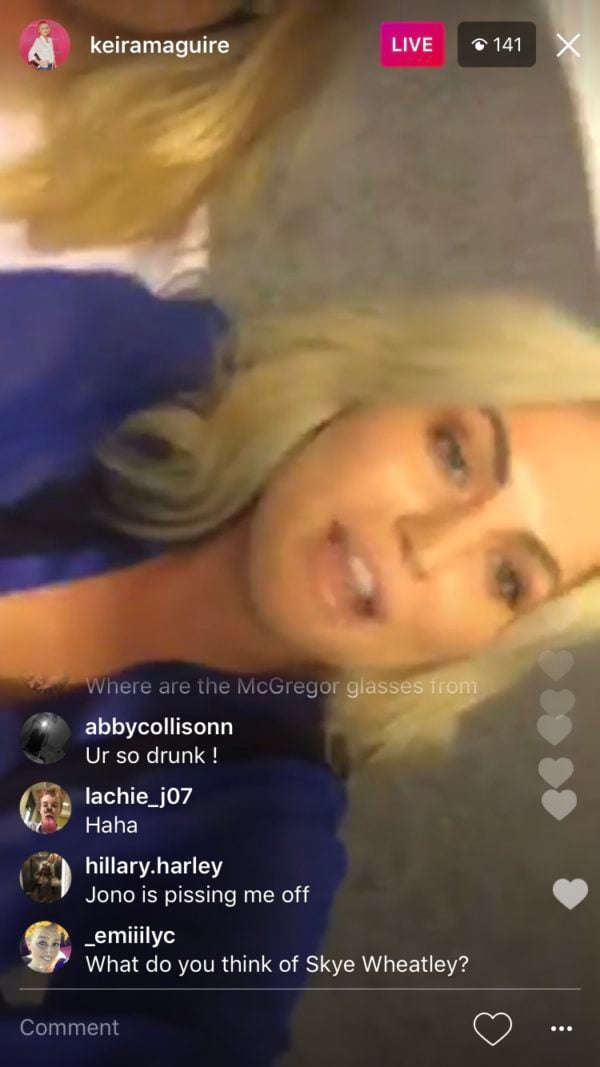 When pressed on the assertion by a follower, questioning: "So Tiffany and Megan are faking their relationship?," the blonde reality star replied:
"Yes they are faking their relationship," Keira instantly said.
This is in sharp contrast to what we've seen from the couple. With the two girls currently living in Bali together – looking all adorbs and happy in love. Keira hasn't backed up her comments yet or explained where she got her information from.
At the time of posting, we have reached out to Keira, Megan and Tiffany for comment. We will update this if more information arises.
In the meantime, let's just live with the hope that their love is still well and truly alive. After the recent run of Bachelor breakups and disappointments, our hearts just couldn't cope with more bad news.
---
15 Photos Of Megan & Tiffany Being The Cutest Bachy Couple Ever: