Disney's 'The Jungle Book' has topped the box office in the US, banking $103.6 million in its first weekend. That's some big dollar bills.
The new flick which retells Rudyard Kipling's famous story of a boy who is stranded in the jungle and rescued and raised by wolves before having to flee to escape the murderous intentions of the tiger Shere Khan (Idris Elba) has achieved the second biggest April opening in history just behind the $147.2 million banked by 'Furious 7' in 2015.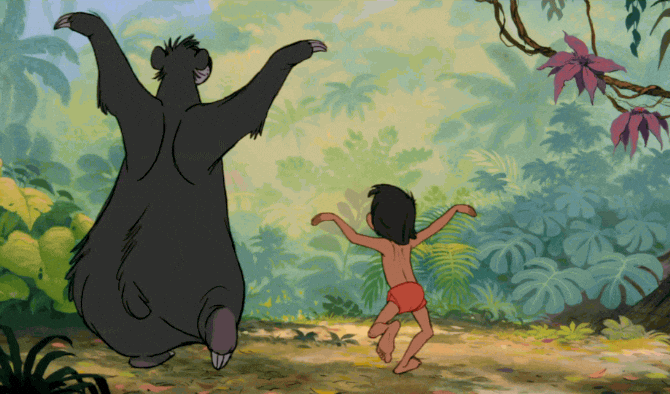 The film also earned $50.3 million in China, $14.2 million in Russia, and $13.7 million in the UK and set a new April record with viewings in IMAX format – which grossed $20.4 million globally over Saturday and Sunday. The movie opened in Australia on April 7 and according to the Motion Picture Distributors Association of Australia has fetched $6.047 million on its first weekend. That's nearly three times more than second placed flick 'The Boss', a comedy starring Melissa McCarthy and Kristen Bell, which took $2.140 million on its first weekend.
Directed by Jon Favreau, The Jungle Book's success can be partly credited to its gangbuster cast which alongside Idris includes, Sir Ben Kingsley as black panther Bagheera, Bill Murray as free-spirited bear Baloo, Scarlett Johansson as Kaa the snake, Christopher Walken as orangutan King Louie and Neel Sethi as Mowgli, the film's only live action character.
Speaking about his interpretation of the story – which Disney made into an animated children's musical in 1967 – Favreau admitted he had some "sleepless nights" as the release date approached.
He previously told BANG Showbiz:
"The sleepless nights come at this time [of release] because you're realising the thing that has been an intimate experience for you and the people you're working with is now being shared with the world and millions of people are going to see it.

You hope they appreciate the work that you did. I hope everybody enjoys it – and that whatever you're expecting I hope it's better than what you anticipate."

Need some help getting around the hype, check out the trailer below:
WATCH: 

The Jungle Book (2016) Official Trailer