Another day, another 'Married at First Sight' bombshell. Shit officially hit the fan over the weekend when a friend of Andrew (aka Jonesy) told Woman's Day some explosive claims about our gal Cheryl.
The comments regarded an incident which happened during home visits on the Gold Coast but wasn't captured on film, the friend claimed:
"Cheryl got home as the sun was coming up and climbed into bed with Andrew — and so did the guy she'd brought home with her," the friend told the magazine.
The news lead to gossip mags across the nation practically imploding, frothing in delights at the idea that Jonesy found Cheryl in bed with another man. But now, Cheryl has now spoken out, explaining there is much more to the story.
But now, Cheryl has now spoken out, explaining there is much more to the story.
"It's all blown up — to clear the air, I brought back [home] my gay best friend who Andrew knows," she told news.com.au. "He had no problem with him. Andrew moved over to one side of the bed. I was in the middle and my friend was beside me. It's all a stab at me to say I'm not who I am portrayed on TV. It's just stupid little things.
"My friend was sleeping downstairs for all of the night and he came up at nine, 10 o'clock. He (Andrew) didn't have a problem at that time. I find it funny how he does now. I would never just bring a guy into my bed — that's just ridiculous."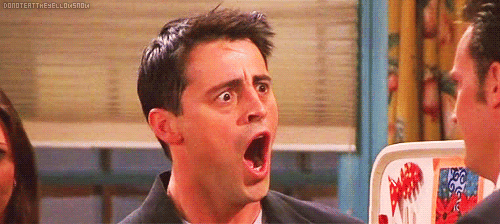 The story paints a much different (and less salacious) picture to what Jonesy's mate was spinning, suggesting that Cheryl had cheated on Andrew.
Further to Women's Day claims which asserted that Maitland's friend, "was so enraged she crawled across the table and pushed him in the neck with her high heel until he left", Cheryl has said that again, there was much more to the story. What was not mentioned was that on the same night, Jonesy was kicked out of a club.
While Cheryl admitted she wasn't there when the alleged 'shoe incident' occurred, she said:
"I went to the toilet, I came back and everyone was getting along … But if it did happen, I wish he told me, we could've dealt with the situation. His reaction wasn't the best.
"There was an incident that he reacted [to] and then he got kicked out and I was confused. It was an incident — I wasn't there. It's something 18-year-old's deal with — he's 38 in the club. It's stupid."
In an even weirder turn of events, since exiting the series, it appears Jonesy's runaway bride Lauren and Cheryl have become BFFs. The two ousted MAFS contestants have apparently been bonding over the experience.
"Lauren I'm close with. We didn't bond through Andrew — we bonded through the experiment," she said, before adding, "I do look back now and I do realise why she left".
Looks like in the end, it's hoes before bros for the MAFS alum.