Tonight is the big night, after seeing the promos at the bottom of the screen as we hate-watch Survivor, finally The Bachelorette is here. Her last name is Love, which may be a weird coincidence or a more likely reason is that Channel Ten must be breeding bachelorettes.
Her first name is Georgia, and she is divine. The right mix of goofy, gorgeous and downright grouse. She is funny in a dad jokes kinda way, has held down a good job and kind of seems a little too good.
Obviously, every guy on here is batting way above his average. Place your bets early, because here comes the parade of the weird, the wacky and the giant wankers.
Here's The Vine's predictions so far: 
CAMERON
AKA: Fireman Cam

We can tell that he is going to be important because he has his own montage of putting out fires, and also gives us the summary of his job: "we are running into the fire, and everyone else is running away." Well, yeah. That's how it works. He gets some time to overlook a beach and talk about his reasons for being here, curiously enough, EXACTLY the same as Georgia Love's?! WHAT?
G.LOVE'S REACTION: She is caught in the 'do I think he's cute, or is he just tall?' web. Laughs aloud and a lot when Fireman Cam says that he could 'hopefully, maybe' find love with her. He doesn't know what to do with his hands.
PREDICTION: Definitely the guy to go to if the Bachelorette mansion needs shelves put up. Could make it to the home town round, as he got the good music that doubles as backing tracks for Michael Bublé songs.
JAKE
AKA: Young Dracula (prominent widow's peak + all-black suit 'n' tie on a first date?! )

Has initials on a ring that he wears, just in case he forgets. They immediately commence comparing their parent's marriages (what a start) and then go on a bit about each other's eyes. He finds out that Georgia is a whiskey drinker, and we don't find out what he drinks. Probably because he didn't bring his fake ID, because he looks as if he has just graduated from Year Eleven.
G.LOVE'S REACTION: She says that she DEFINITELY wants to spend more time with him, and also throws in that he smells delicious. I'm warning ya G, start carrying around some garlic.
PREDICTION: The music indicates that he is not a front-runner, but will remain for a little while. He is obsessed with his family, so maybe the ultimate tragedy that Channel Ten are lining up here is to boot him JUST before the home town visits. #savage
RHYS
AKA: King of France

He's wearing annoying tortoiseshell glasses, and greets G.L with a suave AF "well, hello" and brings up his modelling career within 0.4 seconds. Already in the sin bin due to the scarf he is wearing, but then it gets hilariously awkward. He speaks French at Queen George, assuming that he is the only human on Earth smart enough to master the language, stuffs up, and then finds out that SHE ALSO SPEAKS FRENCH. He follows up with "you weren't supposed to understand!" Ahhhhh, women and their confusion over foreign languages, and life in general. Can't catch a break.
G.LOVE'S REACTION: Remains silent, obviously consumed with contempt and relief that the King of France has departed. Taking with him the seedy yet ominous background music.
PREDICTION: Send him back to Hogwarts
DALE
AKA: Millionth Guy to Bring a Rose

Doesn't look Queen G in the eyes, and gets a quick introduction. Brings a rose to give to G.L, and guess what? She has never seen one before. This is a new experience for bachy, on a show whose advertising literally consists of just roses and the colour red. The most original gift yet.
G.LOVE'S REACTION: She is sweet and nice about it, and doesn't whack him across the face and chastise him for his lack of creativity. Thankfully for her, every other woman in Australia lets out a deep sigh and rips into Dale for not having an original bone in his body.
PREDICTION: Gone. Three weeks tops.
COURTNEY
AKA: Crafty Courts

Courtney is wearing a bright blue suit, a patterned shirt and has strategy written all over his face. And he pretty much launches straight into his well-rehearsed monologue about how he took a "leap of faith" in Year Two, by admitting he had feelings for a girl. You gotta admire the man, straight away bringing up how he LOVED ANOTHER WOMAN…and then he gifts our bemused Bachelorette the VERY SAME BRACELET HE MADE HIS GIRLFRIEND WHEN HE WAS EIGHT. I can't deal with this, because Courtney thinks that this is a romantic gesture, by re-gifting a craft activity to a woman on national television. He is a visionary if he manages to get Queen G to fall for him off the back of that.
G.LOVE'S REACTION: Desperately tries to keep up with Courtney's thesis on young love, before politely accepting the mess of PASTA that made up the bracelet.
PREDICTION: Solid music, but he gave the woman uncooked penne. Could be the dark horse of the season – all boys should take note if he manages to 180 and turn around a relationship that started with a re-gift.
RYAN
AKA: Sailor Dude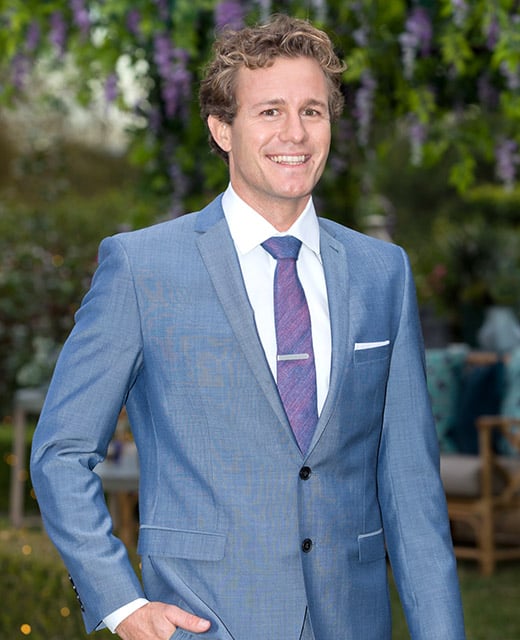 Is blond and is upfront about being a sailor. Does this mean he will be absent for like 6 months of the year due to sailing? Is he a professional sailor or like a guy who lives on a ship? Does he know Jessica Watson? You're bringing up too many questions, Sailor Dude. He brings G.L a bag full of 'survival items' like chocolate and bubbles (???) so that she can survive her time with him, I'm assuming.
G.LOVE'S REACTION: Queen G does a neat little voiceover so you can't hear the end of their interaction. I'm guessing it didn't get any better.
PREDICTION: Flys (sails??) under the radar for long enough that Georgia forgets his name.
MATTY J
AKA: Music Guy

He opens the convo with "I've got a little something for you…" which is never a good start, and then gives her a mixtape. He is wearing a velvet jacket and that is literally all of the interaction we are shown. I'm guessing the songs weren't that great – maybe a couple of unforgiving Nickelback tracks.
G.LOVE'S REACTION: Literally said one sentence and sent him on his way.
PREDICTION: He'll be listening to Spotify on his own in a few weeks.
BEN
AKA: '3 Poos' Ben

He describes himself as a "father" to two huskies, and also has backing music that sounds like something from Cold Chisel's back catalogue. His strategy is to "just be me, be real, be funny." This should go well. OBVIOUSLY he falls over. We don't know if this is intentional. We realise it was not intentional because he then tells her that he did "three nervous poos" before coming and is a mess of a person. What is scarier, is that he follows that up with "I have a present for you." One of the poos?! Nah, just something about his dogs. Imagine, though.
G.LOVE'S REACTION: "The most erratic conversation that I've had." She also deters him by saying that she is a cat person.
PREDICTION: Comic relief. Pls keep him.
CARLOS
AKA: Garvey 2.0

He speaks very slowly, so you can't possibly miss him introducing himself as a business mogul (owning a franchise of Revolver doesn't count) and also inserting some wise Darwinisms, saying that the strongest will survive. He is also a stripper! Channel Ten definitely wanting to avoid the Garvey-gate 'I take off my clothes secretly' once again. Carlos then says that he needs a strong woman to deal with him (duh) and then gives her a Tiffany bracelet?! Money buys love, remember.
G.LOVE'S REACTION: She says that the Tiffany is a big move, and yeah, I guess it is when you are used to pasta bracelets. Carlos draws out his words trying to sound sexy, but it sounds like he is being wanted for some kind of white collar crime in the James Bond universe.
PREDICTION: Kind of music indicates illegality and saucy jazz. Don't know what to make of this. Georgia is clearly confused by the shiny jewellery.
LEE
AKA: Ass-man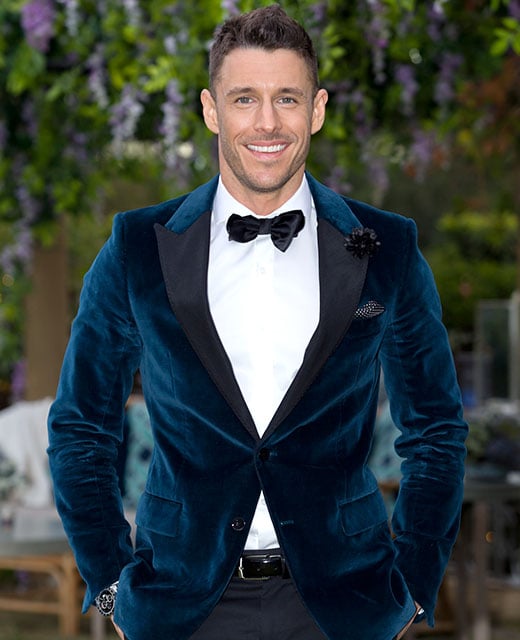 Finally the donkey guy! This is why we are watching this. He describes the donkey as a "friend" but I mean for someone who brings a donkey to a date for ONE PUN, that shows a lot of commitment. He then engages in some witty repartee (he brought a donkey, people, to a date) but sweetly gives her his jacket. Clever.
G.LOVE'S REACTION: She digs it. She loves crackin' a dad joke.
PREDICTION: The strength of his ass keeps him around for a while.
AARON & JAY & TOMMY
We put them all in together, in one quick sequence. Two are going home tonight, surely.
MATT
AKA: Other Matt
That's all I have to say for that one.
CLANCY
AKA: Fancy Clancy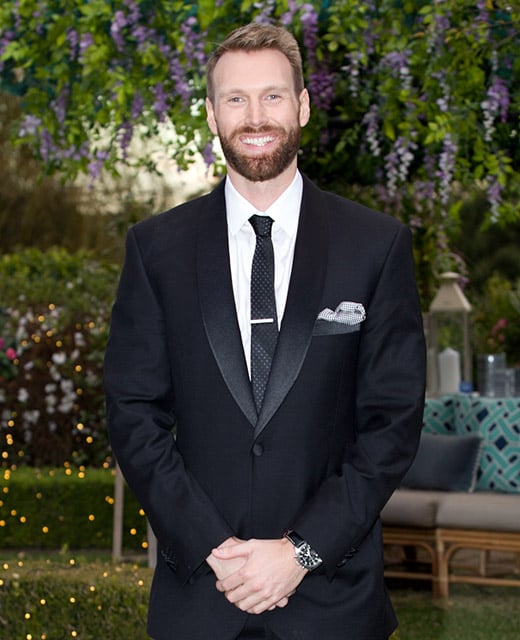 Named because his parents wanted to punish him for being an accident. I did not make that up. Offered to shave his beard off to kind of weirdly show Georgia that he is serious about it. She should take the shaver and keep it on her just in case some psycho shows up that she needs to take out.
G.LOVE'S REACTION: Confused about his name and beard. As we all are.
PREDICTION: Stays until mid-season, or maybe until home visits, so she can personally find out which person made the decision to name him Clancy, in real life.
SAM
AKA: The New Keira / International Model

So that psycho showed up! And he is the delicious kind that doesn't realise it. He calls her 'darling' and we already hate him. He asks her a bunch of mundane questions that no one in their right mind cares about, but he places a lot of importance on – then after G.L literally disagrees with all of his core beliefs, he fronts the cameras, bemused. "Girls usually just agree with what I say," he actually says. He is the worst person in the world. YOU GUYS, WE HAVE A VILLAIN.
G.LOVE'S REACTION: She tries to save it by saying that "opposites attract." But that's not relevant when one of the opposites is clinically being a psychopath.
PREDICTION: Stays for the drama. Will also leave because of drama.
OSHER GUNSBERG Probably an outside chance. But he's the real winner in our hearts.
Images via Channel Ten.