Kylie Jenner has said a thing, and the thing isn't good. Here we go again.
After giving an interview for her Marie Claire cover, in an excerpt from the story Jenner said: "I started wigs, and now everyone is wearing wigs."
Sure, she wears a variety of wigs and she's a powerful brand, that many young girls bow down to, but come on? Check your history King Kylie.
Black women have been wearing wigs since the 1900's, as well trans-women, RuPaul and a host of drag queens, that identities become synonymous with their wigs. Let's not forget female artists rocking wigs that have come long before her, such as Cher, Nicki Minaj, Lady Gaga and Beyoncé.
I'm glad that influential leader kylie jenner started wigs so that drag queens can have their careers pic.twitter.com/aG8d1XEeAt

— diana (@dianahosameldin) April 11, 2016
Going into semantics, the people that probably 'started wigs' first were the Egyptians, but it's not about that. It's about that Jenner most definitely did not. Yes, she's young so she'll learn, and sometimes with statements like this, they can be blown out of proportion.
If Kylie Kenner started wigs then I started the Internet, and trees, I also wrote and directed the entire Harry Potter series

— Shakira (@shakiraaevans) April 11, 2016
The exact quote was regarding her ability to influence others, where she said: "I started wigs, and now everyone is wearing wigs. Kim [Kardashian] just used my wig guy last night…I just do whatever I want to do, and people will follow." Soz Kylie, but stick to liquid lipstick.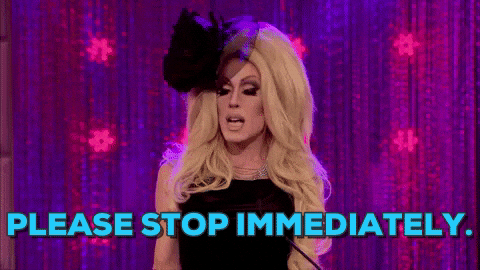 Lead image via Instagram