Kesha has thanked everyone for their support after she was denied release from her Sony Music contract.
'Tik Tok' hitmaker, Kesha has spoken out to thank everyone for their support after it was ruled she could not be freed from her Sony Music contract.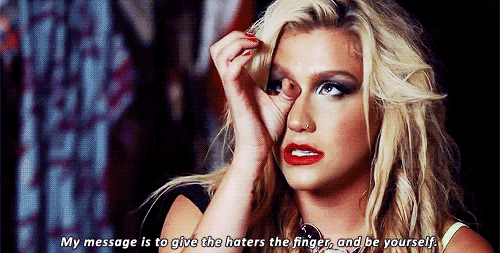 Appearing in court over the weekend, Kesha was hoping to be granted an injunction so she could be released from producer Dr. Luke's record label after she claimed he sexually abused her for a number of years.
After a New York Supreme Court judge refused to free her from the contract, several pop stars including Lady Gaga, Ariana Grande and Lorde took to Twitter with kind words for the singer after she broke down in tears. Shortly after, the #FreeKesha hashtag was brought to life as people all across the world showed support for the star.
Taking to her social networking site, she shared the below photo, thanking everyone for their encouragement:
thank you for all the support in my legal case animals. i love all of you. it's meant the world to me. xoxo pic.twitter.com/arHNPSxFs8

— kesha (@KeshaRose) February 18, 2016
Hours after the news broke, Gaga jumped to the singer's defence, tweeting:
There are people all over the world who love you @KeshaRose. And I can say truly I am in awe of your bravery.

— Lady Gaga (@ladygaga) February 19, 2016
And 'Royals' singer Lorde was also keen to show her support for the 28-year-old beauty at this "deeply unfair time".
She wrote:
standing with @KeshaRose through this traumatic, deeply unfair time. send good vibes her way everyone

— Lorde (@lorde) February 19, 2016
Pop beauty Ariana Grande, 22, also reached out to the star, while British singer Lily Allen and Australian rapper Iggy Azalea passed on their condolences.
Lily wrote:
My thoughts are with @KeshaRose today. I'm sorry you've had to endure this experience.

— lily (@lilyallen) February 19, 2016
Iggy added:
Im not accusing anyone of anything, but i believe Kesha deserves the ability to move forward, create and earn a living.

— IGGY AZALEA (@IGGYAZALEA) February 20, 2016
If you don't see why this Kesha issue is a big deal, you're part of the problem. This is exactly why I speak up the way I do #FreeKesha

— Best Coast (@BestCoast) February 19, 2016