For those already grieving the imminent ending of Game of Thrones, we have some exciting news. It has been confirmed by HBO'S original programming president Casey Bloys that a spin-off has been discussed.
This is the first time this has been confirmed by anyone at HBO, so it's v encouraging.
When asked about it at the Television Critics Association press tour, he said:
"All I can say is that we're exploring it. We don't have any scripts, we're not even close to saying 'Oh let's do this.' But it's a big enough property that we would be foolish not to explore it. It's a really rich world. We'd be foolish not to look at it."
EXCITED, MUCH!!
Showrunners David Benioff and DB Weiss have previously confirmed a spin-off had been discussed, adding it's unlikely they'll be involved.
Benioff told Digital Spy when asked whether a Game of Thrones spinoff is a possibility, that, "It's a great world that George created. I think it's a very rich world, and I'm sure there will be other series set in Westeros, but for us, this is it. That's really a question for George," he said.
Good news is that George RR Martin sounds super keen for another trip around the seven kingdoms, as he told Entertainment Weekly:
"There is certainly no lack of material," Martin said. "A whole world full of stories, waiting to be told… if indeed HBO is interested."
Sounds like this is almost a done deal.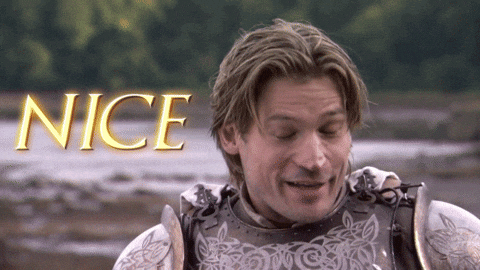 Until any details have been disclosed, we still have two seasons of Game of Thrones on the way. Season seven is set to air late, in the middle of 2017.
Fingers crossed Martin doesn't kill off all the good characters in season 8, so there's no one left to make a spin-off.