Did you catch the Today show this morning? It was a segment that was supposed to be investigating the mugging of the Channel Nine news crew in Rio, in preparation for the Olympics, however the focus quickly sidestepped.
Instead, host Karl Stefanovic made light of the situation, as the attackers were gender non-conforming or as he labelled them – with transphobic slur – as "trannies".
This offensive characterisation of the muggers was backed distastefully by Priscilla, Queen of the Desert drag queen anthem 'I will survive'…for some unknown reason. As an image of one of the drag queens from the film was projected across the screen, as a "Wanted" flyer describing the muggers.
ARE WE IN 2016, OR HAVE WE TRANSPORTED TO ANOTHER DECADE?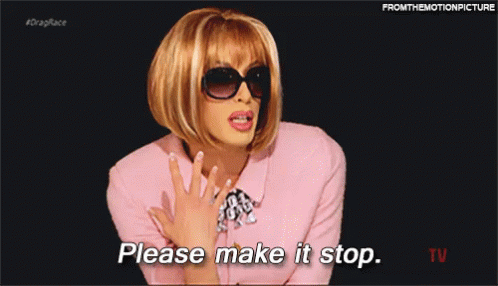 It is unclear whether these muggers were drag queens, transgender, gender-fluid, or cross-dressing, but to Channel Nine producers, these different identities seem to be considered all one of the same.
Throughout the entire segment, Stefanovic is constantly laughing, as he uses the word "trannie" a total of seven times. While Karl is known for laughing at his own jokes, this was just cringe as the "joke" wasn't remotely funny.
After a sea of backlash, the host tweeted this arvo that he was sorry and "it was complete ignorance". Yep, damn right.
Even President of the Australian Human Rights Commission Gillian Triggs has entered the debate, inviting Stefanovic to be educated by herself.
@karlstefanovic I'd welcome the opportunity to chat. I look forward to hearing from you.

— Gillian Triggs (@GillianTriggs) July 28, 2016
The comments have caused offense across Australia today, from shocked viewers and LGBT people. The reaction has shed a light on how language can be used to dehumanise the LGBT community, and enforce their stigmatisation.
@karlstefanovic Tranny? Transvestite? Really? I always enjoyed watching you on TV, but after that wont be wasting my time. Very insensitive

— Tyson Young (@Tysonyoung_) July 28, 2016
In the mean time it doesn't help that @karlstefanovic still refers to trans people as "trannies" and "drag queens" on the @TheTodayShow. ?

— Brendan Maclean (@macleanbrendan) July 28, 2016
Karl Stefanovic is a piece of shit, I'm sure he will offer no apology for his derogatory remarks on the @TODAYshow

— BLM (@beesexualbitch) July 28, 2016
@karlstefanovic disappointed to hear ur throwing transphobic slurs ? I'd be happy to educate you – it's what I do ? pic.twitter.com/1UV1HvyExI

— WeAreBris/Ecks (@WeAreBrisbane) July 28, 2016