The #BackpackChallenge is the latest viral meme taking off and it hurts to watch.
I don't understand the instant rise in popularity of the mannequin challenge – what's the point? It's hard to escape the video clips which include a bunch of people doing – well – nothing. But like so many social media trends that have come before it, the challenge could soon be overtaken just as quickly as it started.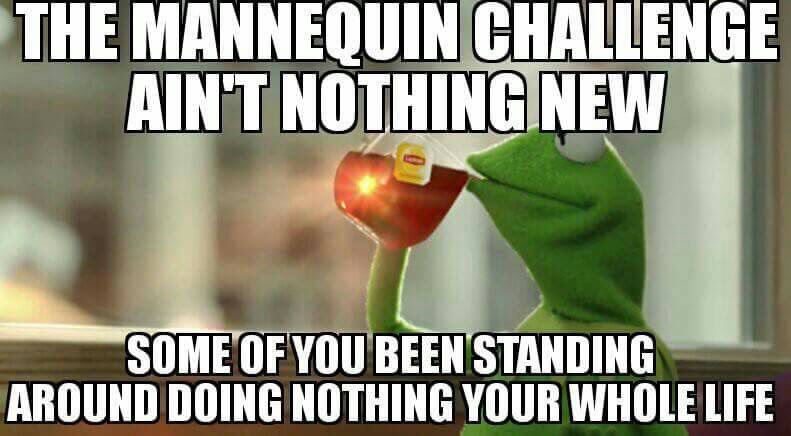 It seems some kids in America have lost their minds and created the next 'thing' and it's called the #BackpackChallenge. Despite its seemingly innocent name, it's way more brutal than standing perfectly still doing jack all.
The premise of the viral videos is simple: one person runs through two lines of people, who each throw their backpacks with force at the runner. Usually, this ends in the runner being pummelled over and hitting the deck -hard. Yes, it's completely senseless and has less point to it than a rolling pin. However, as you'll see below – it makes for some fairly amusing (although moronic) fail videos.
Twitter user Abucci Wood claims to have started the Back Pack Challenge with this video posted on November 19:
The Backpack Challenge Palmdale High School ❗️😂 pic.twitter.com/LTd0nzkRZz

— ひAbucci Woodひ (@abucciwood) November 18, 2016
Since Abucci's clip on the weekend, others have kicked the movement up a gear this week.
Here are some of our stand outs…
15 Brutal Clips Of The #BackpackChallenge
#backpackchallenge @806hssc pic.twitter.com/e8BLKD3la5

— phillip martinez (@PhillipM07) November 19, 2016
#backpackchallenge @WORLDSTAR pic.twitter.com/vrNohZWJ8M

— Evan Shannon (@evan_shannon167) November 21, 2016
"what happens if we really do get on Ellen?" #backpackchallenge pic.twitter.com/z1bSPUa9xB

— alli jones (@alli_jones34) November 20, 2016
Calaveras High School #backpackchallenge pic.twitter.com/97ti9AbwxW

— Nick (@Nick_Quinday33) November 21, 2016
That stuff hurt #backpackchallenge pic.twitter.com/gEM728tcG7

— Wave God (@qwoo_3) November 21, 2016
#backpackchallenge 😂😂 (red bag) pic.twitter.com/AhLk78duqq

— A (@ag_mack11) November 21, 2016
Frank Hollywood gore takes on the backpack challenge @fgore17 #backpackchallenge pic.twitter.com/397LnT8g0X

— jake silverstein (@jsilverstein44) November 21, 2016
#BackPackChallenge thanks boys pic.twitter.com/lu2o6K2jbi

— Ethan Dubya 🌐 (@EthanWalter16) November 22, 2016