Lady Gaga is on fire right now – and her stellar comeback is showing no signs of slowing down.
Gaga is coming off a massive week that's seen her step in as Beyonce's replacement headlining Coachella, dropping a new single 'The Cure' and taking out number one on global iTunes charts. Let's also not forget her Superbowl performance. Mic drop…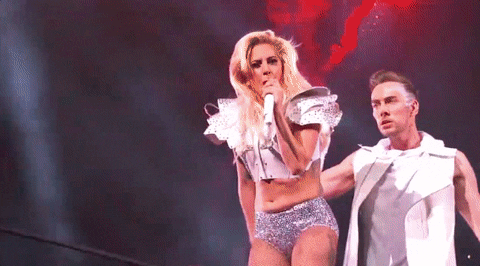 While she probably needs a hard earned break/chill-pill, Gaga's just announced she's making her debut on the silver screen, starring in Hollywood movie 'A Star Is Born'. The singer turned actor took to Instagram to explain that becoming an actress is a 'dream come true'. 
Gaga will appear alongside Bradley Cooper, who is popping his directorial cherry on the project, where she'll play his young singer. In a nutshell, Gaga becomes famous on the back of her big bros declining career. If this is sounding familiar, it's becuase 'A Star Is Born' is a remake of a 1954 movie, which was also remade in 1976 with Barbra Streisand and Kris Kristofferson. There's also a 2013 Bollywood film inspired on the same script. Cooper's film is scheduled to head our way in September 28, 2018 – so it's still a while off.
Most excitingly, Gaga's fans have the chance to appear in the flick.
By donating $10 USD to her 'Born This Way' foundation, you'll get to be an audience member in one of the scenes where Gaga is performing live on stage.
If you're a big enough fan with some disposable cash, you can buy tickets to the event at the Empire Polo in California club right here. The invitation explains that phones won't be allowed – so you won't be able to record and share the experience. Pics or it didn't happen, so what's the point right?