Last night's finale of The Bachelor rattled an entire nation, as Richie unexpectedly chose Alex – to many people watching, it was the furthest thing from cool bananas.
Viewers really connected with second-placer Nikki and our hearts collectively broke when she was told by Richie: "my heart is with Alex".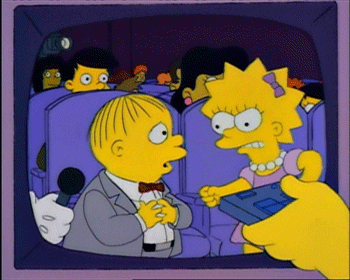 Now Nikki has spoken out about Richie and Alex, along with how it felt watching it back. In an interview with Woman's Day, she spoke about how it felt not being the one chosen in the end.
"There's no doubt I was head over heels. I felt ALL THE FEELS! There was no question that I was definitely very loved up," she said.
"I think one day I will be able to look back at it as a beautiful piece in time. And look back on it fondly. I'm excited for the next chapter now. The last six months have been amazing but I'm ready for what's next."
What a legend.
While the majority of contestants thought Nikki would win – as did we – the blondie from WA said she never considered herself the clear front runner.
"Nothing was ever really said to me[about her winning] and I didn't want to be rude to any of the girls. It's flattering that they thought I was the one for Richie, but at no point did I think "I've got this in the bag!" I just knew I liked being around him. I was the happiest I've ever been."
She said she didn't focus on the other girls during the competition, and was pretty unaware of the specifics of Alex and Richie's relationship. Nikki noted that she hadn't seen the relationship develop, as they would often go off on their own at the cocktail parties.
Literally everyone right now. #TeamNikki #BachelorAU pic.twitter.com/dPuZbHopmI

— sarahsmiles (@visaraion) September 15, 2016
When asked about her friendship with Alex going forward, Nikki said:
"We'll definitely be friends! Alex is a beautiful girl. Even in the house, we respected each other enough to know that we were feeling serious feelings for Richie. And we knew not to rub that in each other's faces. Instead, we became close and bonded over other things other than Richie. We had real friendship bonds.
"Even now, we've been keeping in touch. It was so good to see her yesterday and we genuinely want each other to be happy. We'll always have this lifelong bond because no one has been through this, it's just us!"
The big question everyone wanted answering is would she consider being the next bachelorette, but Nikki didn't give much away.
"Ummm, I don't know? I'm sorry! I really don't know. Especially with everything that has happened. I'm just not at the point to really think about it just yet."
That's not a no. There is still hope yet.