2017 just got a bit brighter. After it was revealed that 2004 Australian Idol winner Casey Donovan has become a part-time Uber driver.
No jk zone. You could get Casey-BLOODY-Donovan to pick you up and give you a lift!!
*Immediately orders an Uber*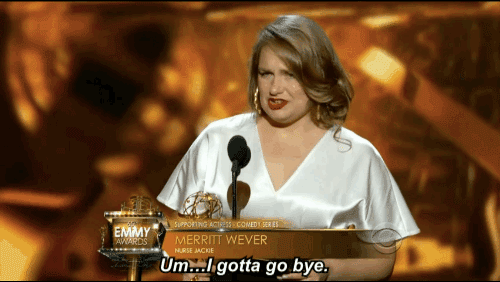 In an interview with the Daily Telegraph, Donovan revealed she started doing a few Uber shifts per week to fund her singing and acting commitments.
"I've been recognised a few times," she said, "I get paired with a lot of women when driving and some of them have been quite excited. I've been asked to sing."
Donovan hasn't had the best of luck in recent years. In 2014 she released a tell-all memoir, confessing she had been catfished by a female friend, who lied to her during a relationship that lasted for six years.
But in terms of her career, she has been one of Australian Idol's biggest success stories. She recently appeared in an Australian tour of musical We Will Rock You and is set to appear later this year in Ursula Yovich's Belvoir Street Theatre production of Barbara and the Camp Dogs. Casey has also previously performed in a Mama Cass tribute show.
The heavenly singer successfully raised $10,000 in a recent Kickstarter campaign, which will finance writing and recording a new EP set for release this year. Donovan said she is using her position as an Uber driver to find inspiration for her next creation.
"I write music about my own experience and other people's so being on the road meeting all these people is really inspiring," she said.
She's cruisin' around in a Nissan Pulsar for those playing at home. Who knows, the Australian Idol victor could be your next ride? Remember to ask her for a cheeky rendition of Katie Noonan's 'Special Ones' (she slayz it).
People are keen AF to have her as their driver.
CASEY DONOVAN IS NOW AN UBER DRIVER IT'S LITERALLY MY GOAL NOW TO GET HER.

— nic kelly (@nicwkelly) January 4, 2017
I'm still screaming at this mess, imagine ordering an uber and bitch it's casey donovan how's it going 😂😂😂

— Sazzy (@SasaZekzi) January 4, 2017