Good coffee, art,  food, diversity and single people looking for love – all are key elements to a new 'scientific' approach for calculating Australia's hipster suburbs.
As much as we tend to cringe when referring to the term' hipster culture'  – we think there's some practical value to scoring suburbs on their (dare I say it) trendiness. At the end of the day, living somewhere that has character and access to good food and coffee trumps the alternative.
Microburbs, an online property tool that launched last year, uses an algorithm to give suburbs – and even smaller pockets of land within them (thus the 'micro') – a rating based on their cultural vibe.
According to the algorithm, Sydney has the most 'hipster' suburbs with Darlinghurst rating 9.9/10 and Surry Hills 9.9/10.
Meanwhile, Melbourne hosts 21 suburbs with a score above 9, while Sydney has 20. So judging by this, it's still a little unclear which city comes up on top.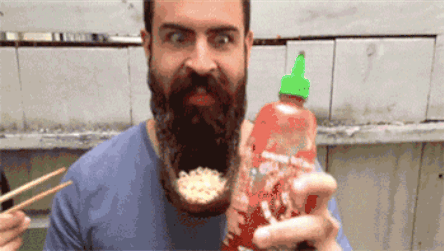 But we're not 100 percent sold. According to the UK Telegraph, Melbourne hosts the third most hipster city in the world in Fitzroy.
'The Roy' follows after Williamsburg, New York and Silver Lake, Los Angeles and is the only Australian city on the list. It even rates above popular neighborhoods in Berlin, Oslo and Stockholm. Suck on that Sydney.
So how exactly do Microburbs calculate their score? Well, we're glad you asked because we were a little skeptical at first and did some digging around.
The site uses a whole heap of data to match 'hip' things around any capital city address. Overall, we were super impressed.
A generic search on 'Brunswick Street Fitzroy' brings up a visualisation of the 'microburb' – a small surrounding radius around the selected street address.
It then uses a range of data to determine a score based on: the percentage of bicycle commuters, uni students living in the area, people living in the area with 'Creative Degrees', data for single men/women and diversity of the population.
It also shows distances to local businesses categorised as 'body & ear piercing', art galleries, alternative therapies, tattoo parlours, health food stores, pubs, coffee shops and restaurants.  Click this screenshot below to enlarge our test:
---
---
Not bad… not bad at all.
You can enter your own street address by heading here – and check out the top 20 hipster suburbs in Melbourne, Sydney, Brisbane and Perth below.
The site says that the Northern Territory, South Australia, Tasmania and the ACT are yet to have a suburb rating on the hip list with a 9 point score, however, they are keeping a close eye – particularly on inner areas of Adelaide and Hobart. All is not lost my friends.
Melbourne'd Most Hipster Suburbs
Fitzroy 9.6
St Kilda 9.5
Collingwood 9.5
Flemington 9.5
Windsor 9.5
West Melbourne 9.5
Balaclava 9.5
North Melbourne 9.5
Burnley 9.5
South Yarra 9.5